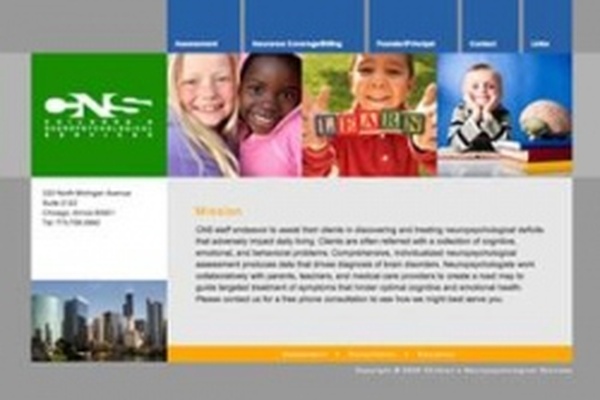 Customer Focus: Children's Neuropsychological Services
Posted by: admin 10 years, 3 months ago
Byte Productions has recently launched another new website:
Children's Neuropsychological Services
www.childneuropsych.net
The style of the site was designed to complement Dr. Stress' child, teen, and young adult clientele with large primary and secondary colored blocks and a simple layout. Flash pieces were used to stimulate the eyes upon arrival to the site. Information is easy to find using the bold navigation blocks across the top. Most importantly, friendly faces welcome the viewer and create the calming atmosphere Dr. Stress was looking for when she said, "I want the parents to see their own children when they look at my site, and feel like they belong here."
Dr. Stress has said that the response to the site has been overwhelmingly positive. We wish the best of luck to her with her new practice!
Share on Facebook
---