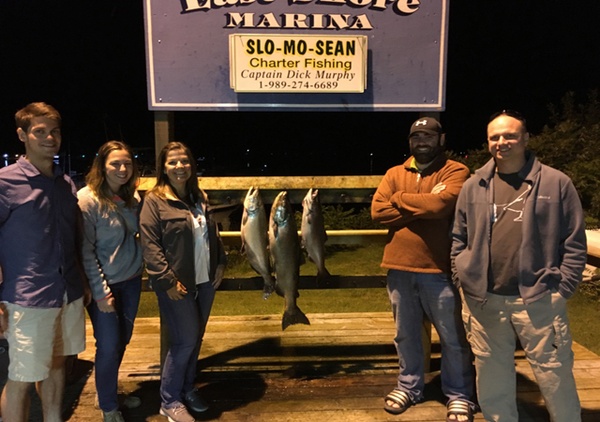 Charter Fishing with Captain Dick Murphy
Posted by: admin 5 years ago
What happens when the Byte crew has a Friday night free at the end of Summer? Why, we head to Frankfort to go salmon fishing, of course!
Salmon fishing with Captain Dick Murphy has been a favorite tradition of Byte Productions for many years and this year was no exception. We headed out on Lake Michigan about 4pm and were on the water until dark.
We were able to wrangle 3 salmon and Curtis brought in the largest which we are guessing was over 20 lbs! (The scale wasn't working).
After fishing we headed to one of our favorite hangouts in Frankfort, Stormcloud Brewery and grabbed pizzas and a brew.
Here are some of the pictures from our excursion. Work hard and play harder!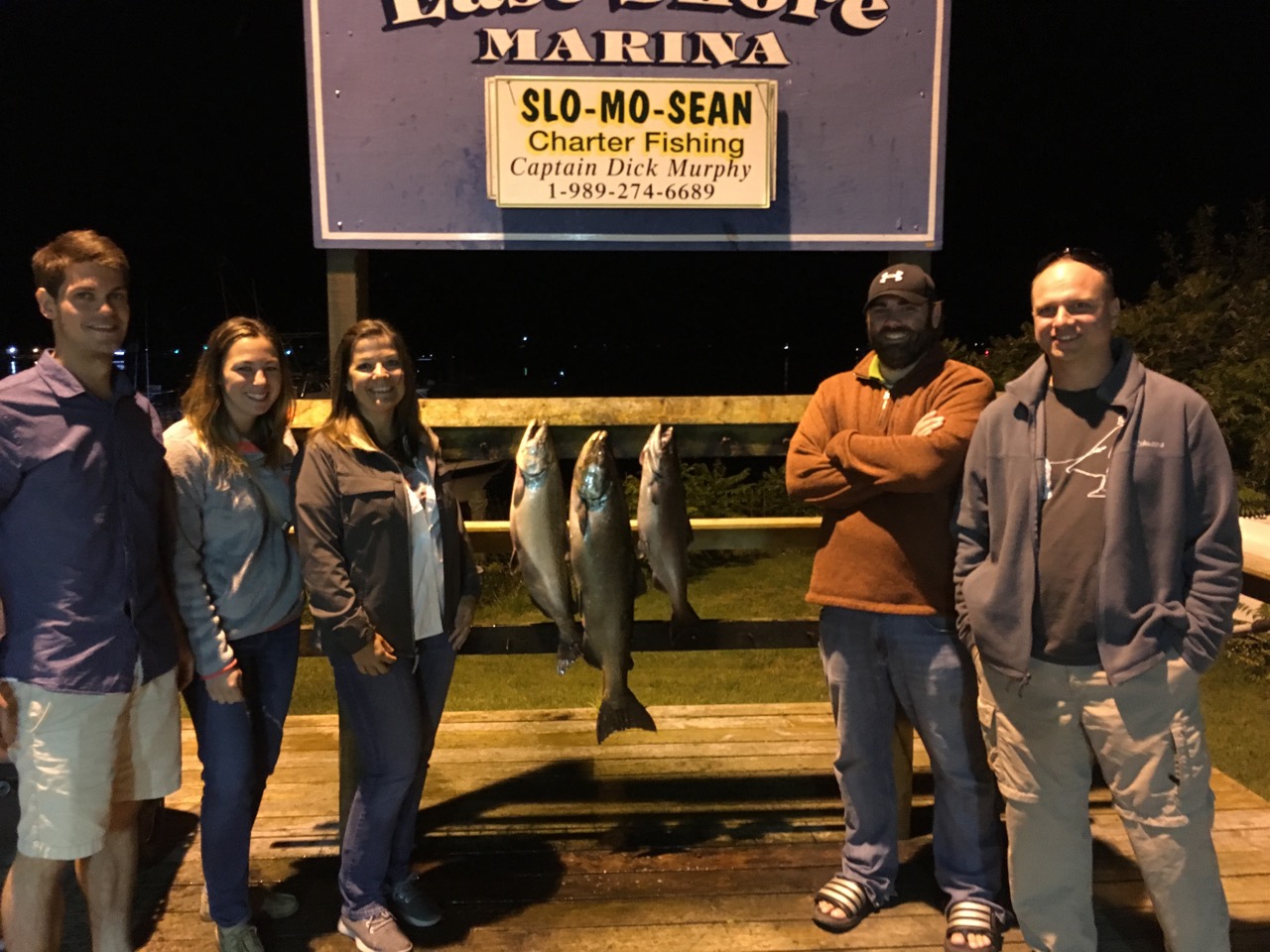 Some of the Byte Team!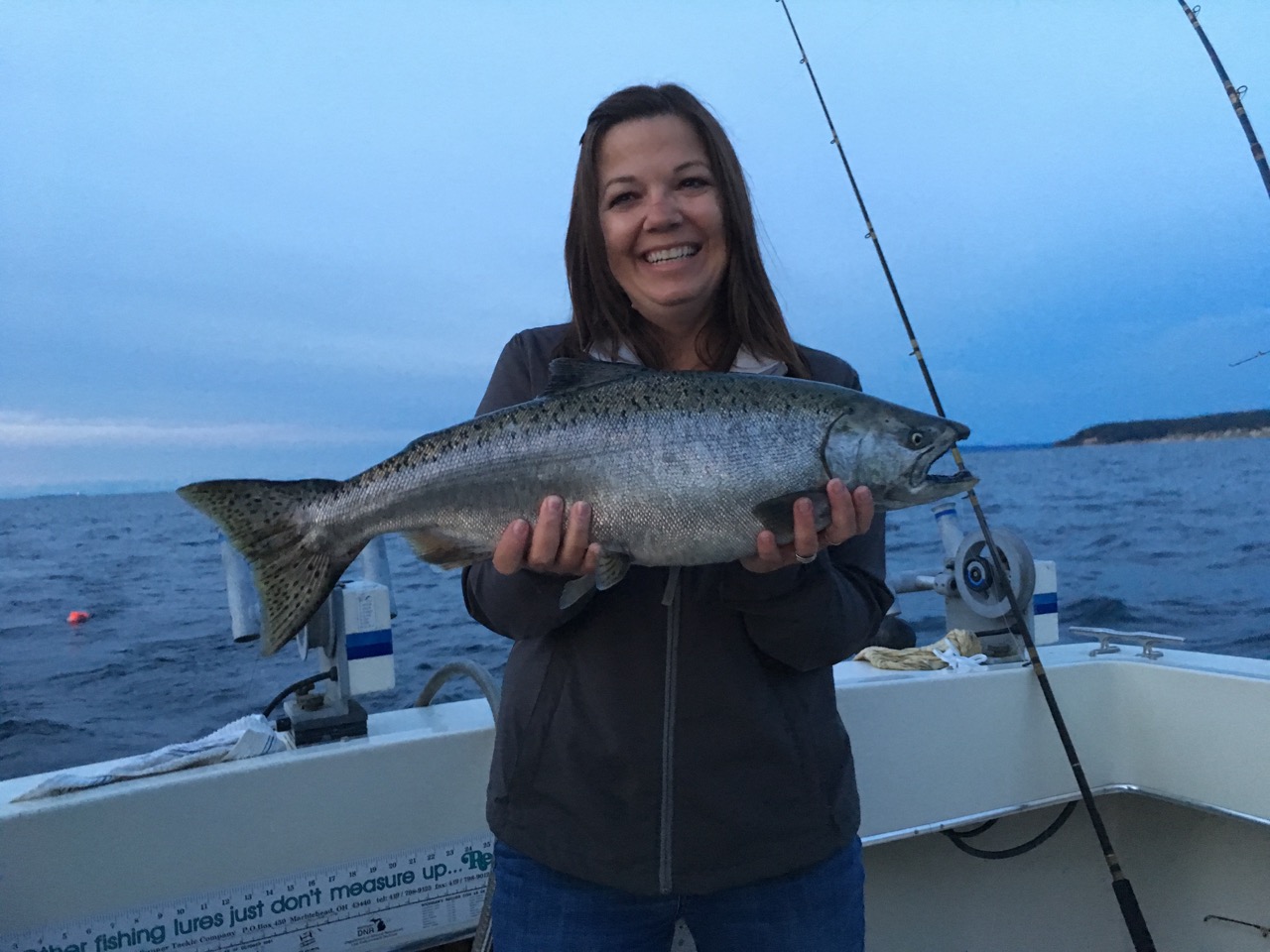 Sue with her catch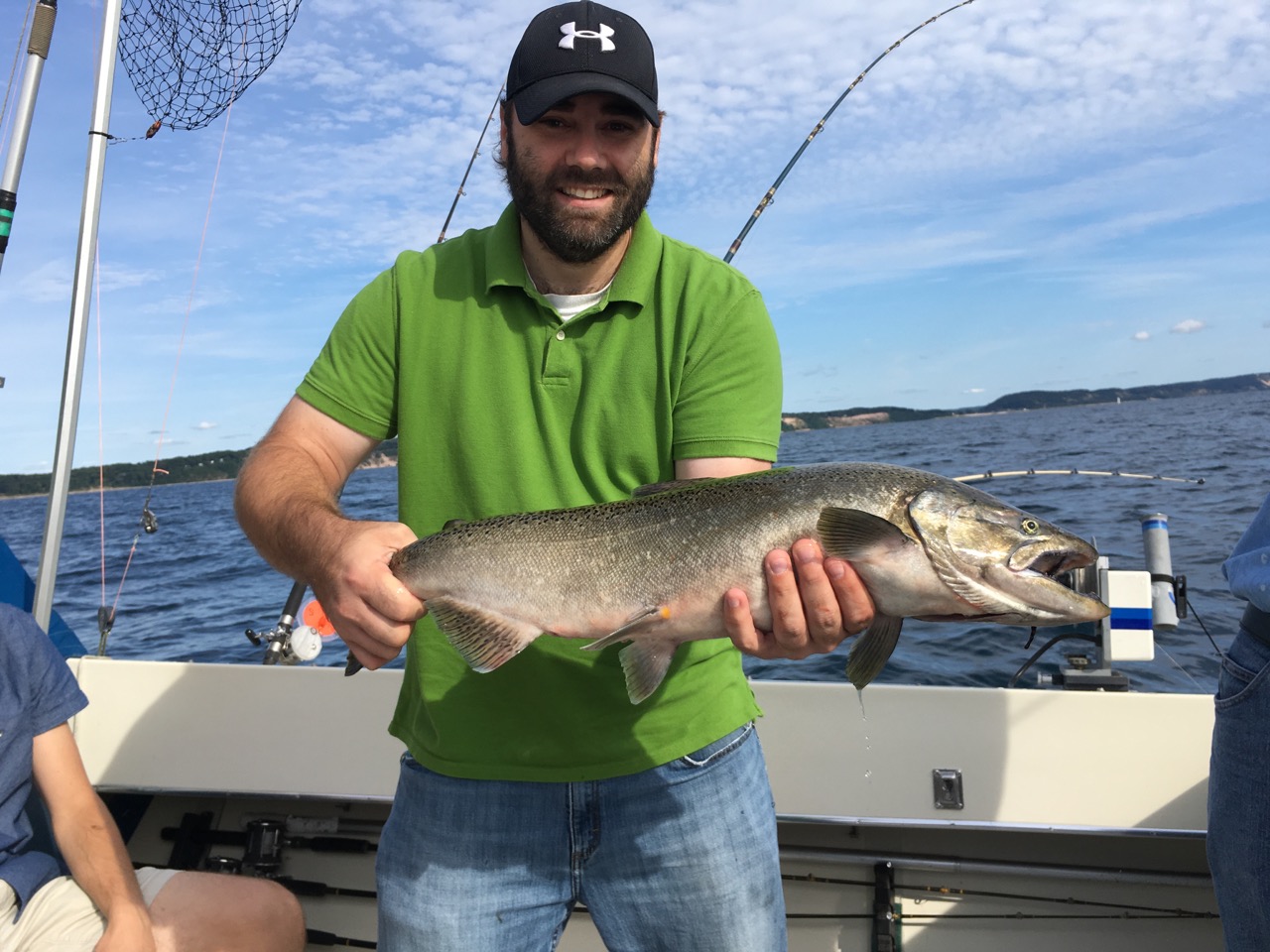 Josh with the first catch of the day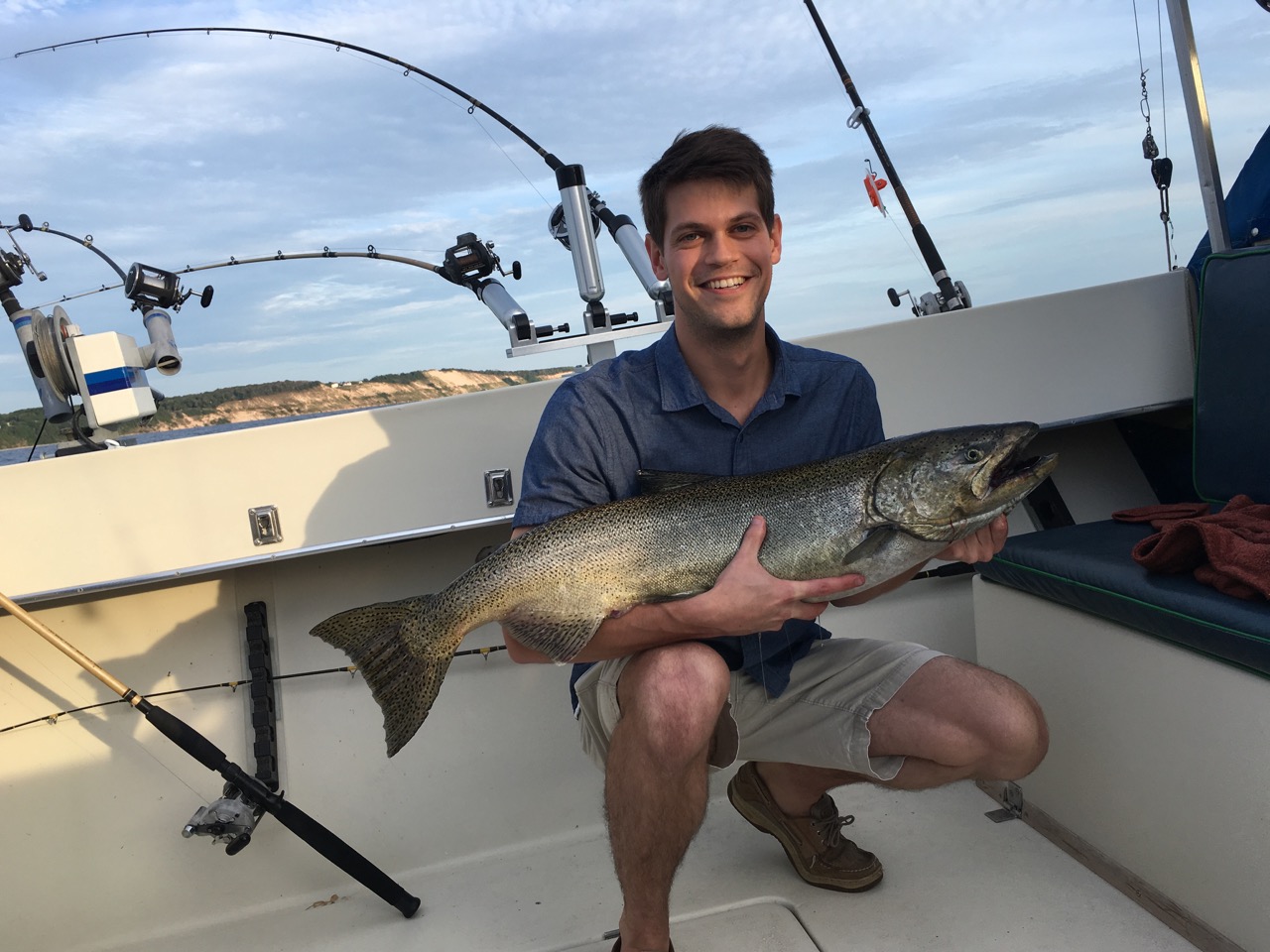 Curtis with the 20lb+ salmon
On Slo-Mo-Sean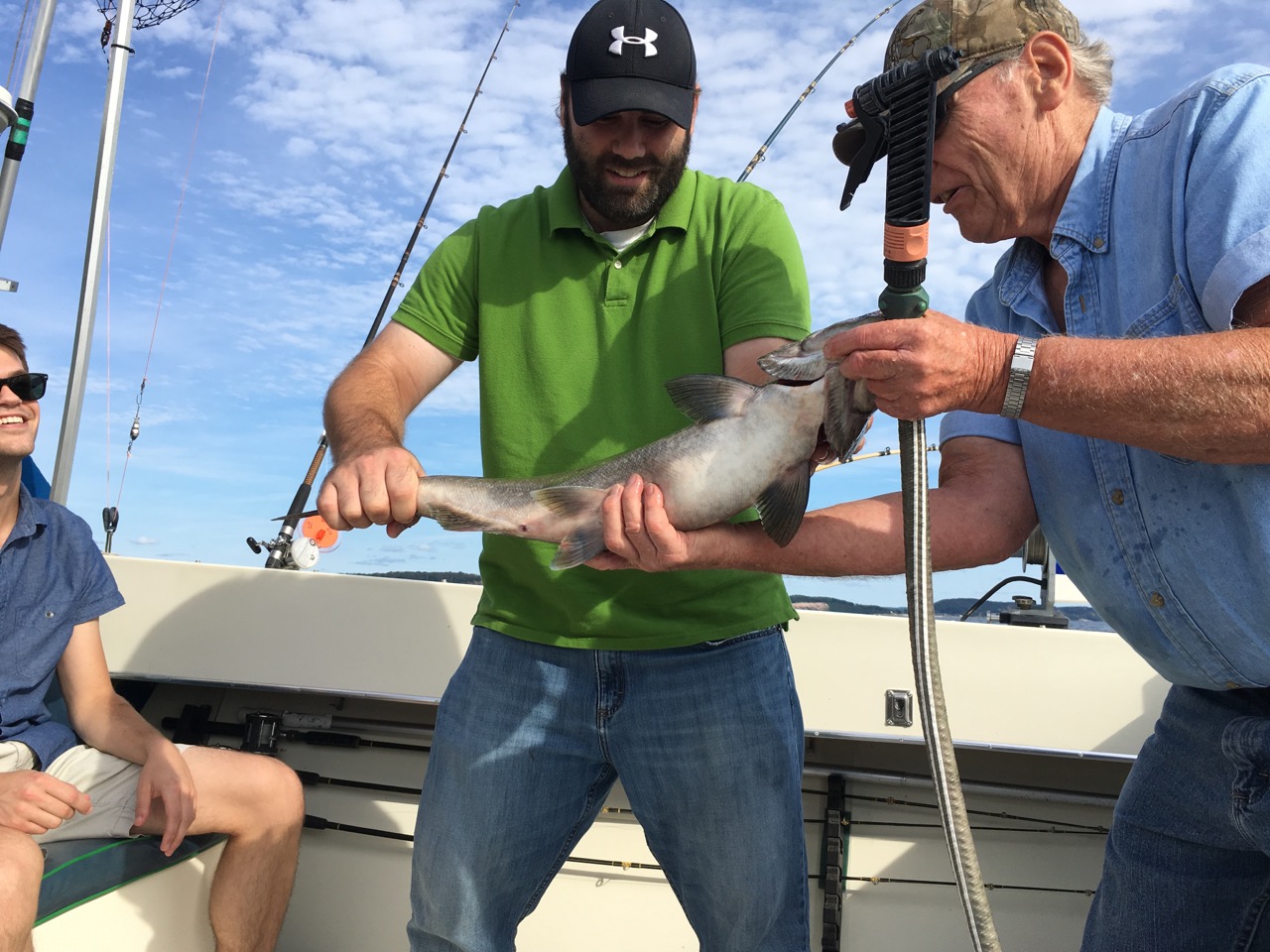 Learning how to hold a fish
Share on Facebook
---