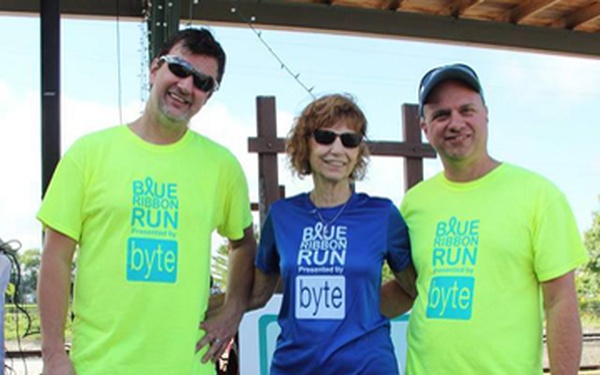 Blue Ribbon Run for Prostate Cancer 5K
Posted by: admin 4 years, 2 months ago
On Saturday, September 29, 2018, Byte Productions will host our 4th Annual Blue Ribbon Run for Prostate Cancer 5K. This event will take place at the Filling Station in Downtown Traverse City. More than 200 runners are expected to participate in this year's event.
The event is a fundraiser for the Us TOO Foundation, a nonprofit established in 1990 that serves as a resource of volunteers with peer-to-peer support and educational materials to help men and their families/caregivers make informed decisions about prostate cancer detection, treatment options and related side effects.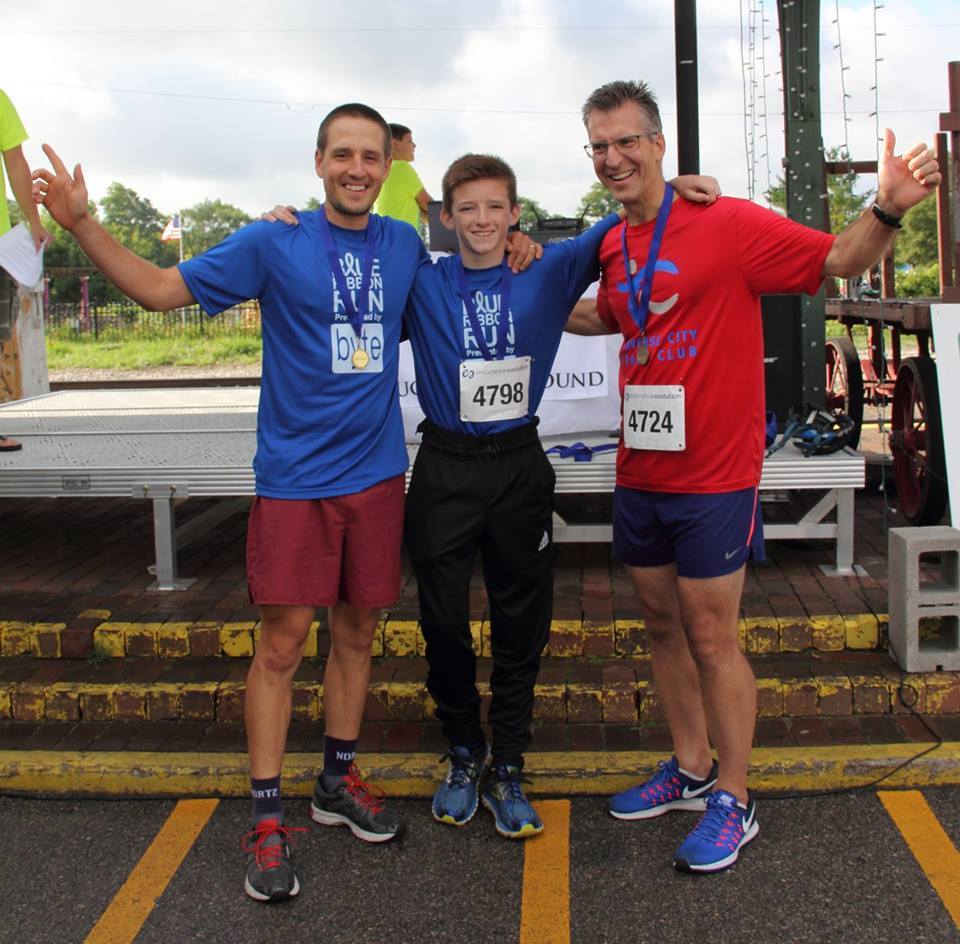 This cause means a lot to us as an organization. Byte Productions Owners, Tim & Tom Barrons' father, Curt Barrons battled prostate cancer and was a member of UsTOO for many years.
Prostate cancer affects one in six men and with early detection, it is often treatable. We look forward to promoting Prostate Cancer awareness but also need the support of our community and local establishments.
We are currently seeking sponsors to help us fund some of the race expenses as well as making a large donation to a worthy cause.
Last year we were able to raise $3,000. For 2018, our committee has set a goal of raising $5,000 for our local chapter of UsTOO. Please consider supporting us in achieving this goal.
We donate 100% of proceeds back to UsToo Prostate Education & Support, 75% stays locally. This year, please help us reach our goal of $5,000 by either registering or donating online.
Kids under 12 are FREE if accompanied by an adult. The event is also stroller and dog-friendly!
For more information, please visit blueribbonrun.com or sign up below.
Hope to see you soon!
Tom & Tim Barrons & the Byte Crew
Share on Facebook
---