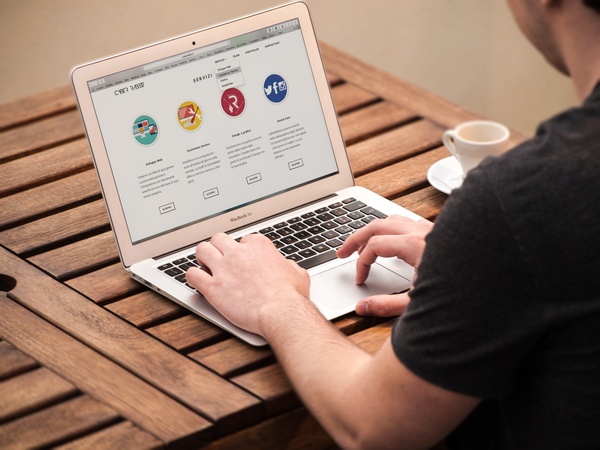 Why you Shouldn't Use WordPress for your Small Business
Posted by: admin 3 years, 8 months ago
WordPress is the most commonly used content management system in the world. That being said, we encounter many small businesses who may have had a web developer setup a WordPress website for them that they are unhappy with. We find that WordPress is not suitable for small to medium businesses; it is complicated to set up, expensive to maintain and continuously having to update plugins us a huge pain.
Because of these reasons, Byte has gone in a different web development path. Historically, we have custom built our own tools and our latest CMS and e-commerce platforms now utilize a customized version of some very popular and easy-to-use online tools. This is a platform that we enjoy working in and from watching the web trends it seems to be where the future of development will go.
We've heard numerous horror stories of small businesses working with WordPress. They're ready for a change, but not really sure if there is a better option out there. Fortunately, Byte has worked with hundreds of businesses to build a new website, and find that the businesses we work with are more successful and productive with their website. Instead of worrying about code, maintenance and getting hacked, these business owners can focus on marketing, sales and growing their company.
In the 28 years in business, we've never chosen to build a website using the WordPress platform. Here are some of our reasons why.
1. WordPress Developers will take you down a dark path of coding & customization
Even though developers may say that WordPress plugins are plug and play, a lot of times they need to be customized to do exactly what your business needs to do online. This is still custom development which can get pricey. Many businesses choose WordPress because it sounds like a more inexpensive option, but in the end, it can end up costing MORE money!
2. WordPress sites are expensive to maintain
Once you get your website up in WordPress you make think the costs are over, but that is the opposite of the truth. WordPress sites break down often and plugins stop working or become obsolete. We've seen this cause bad blood between businesses and their WordPress developer, which causes them to look elsewhere and having a website becomes expensive and stressful.
3. The editing tools are difficult to learn and use
We find that most small business owners do not want to deal with the complexities of the WordPress editor. They may not need to make updates often, but when they do, they want the process to be simple. WordPress was not designed with the end-user in mind and instead it was made for coders. WordPress may be fun for developers to code with, but it isn't fun when business owners can't manage their own website.
4. It's prone to hackers
We've dealt with our fair share of hacked WordPress websites when businesses come to us in desperation when their website is down and they can't get a hold of their WordPress developer. If your website is not being managed and updated on a monthly basis, your website is prone to be hacked. Hackers enjoy WordPress because it is open source and try to and break your site to use it for their own purposes.
For all of these reasons, WordPress isn't the right choice for a small business. It will take up a lot of your time, energy and resources to maintain and keep you from running a successful business. We see so many business owners who have had their website rebuilt a year ago in WordPress and are desperate for a change already. Don't let this be you! Your website is one of the most important marketing tools for your business, so choose wisely because a lot of developers can be all smoke and mirrors.
If you choose to work with Byte Productions, you will get a great looking website that is hacker-free and is easy for you to manage to grow your business.
Share on Facebook
---