What Are Your 2014 Goals?
Plan ahead and register for an upcoming 5K, 10K, Half or Full Marathon with Byte! We provide event registration for dozens of events in Michigan and keep you informed of the latest races.
Need online event registration for your next event? From sports to conferences and everything in between, we process payments and provide you with an easy-to-use tool to manage registrants.
Contact Amy at amy@bytepro.net or (231) 946-2983 Ext. 204 to get started. You can also visit our new website at www.byteevents.com.
---
New Custom-Designed Websites
---
We're Going Green
With the new year, we are improving our bookkeeping processes; we're going paperless! Not only will this make the world more "green", it gives you the opportunity to only print invoices if you wish.
Our clients will all be contacted soon regarding this update. If you are a client and already know you would like to receive PDF invoices by email, please confirm your email address with us.
---
Change in DNS for Better Stability
A few of our customers were affected by a Denial of Service (DoS) attack on December 17th. The DoS attack was not directed against Byte Productions, but toward the domain name servers of the domain registrar that we use: Tucows/OpenSRS.
In an effort to do our best in selecting such services for our customers we have elected to replace the Tucows/OpenSRS DNS solution. Any of our customers who were affected by the DoS attack in December, has had their DNS moved to a more robust and stable cloud solution provided by Rackspace. This change happened before the new year and would have caused no down time and no action needed on your part. Read more here...
---
Happy Birthday to...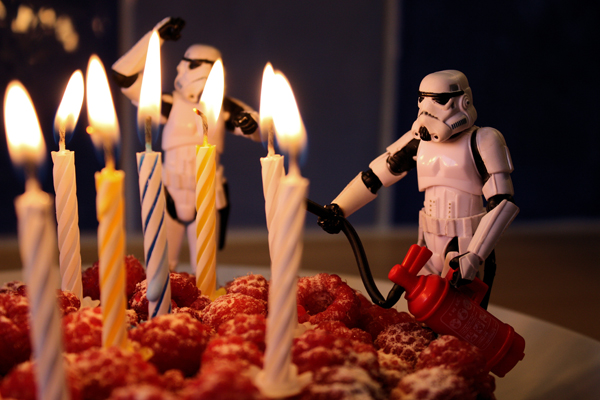 Ben Zerafa - January 23rd
Tim Barrons - January 29th
Amy Denawetz - January 31st
May the force be with you!